What is Yoga & Yoga Therapy?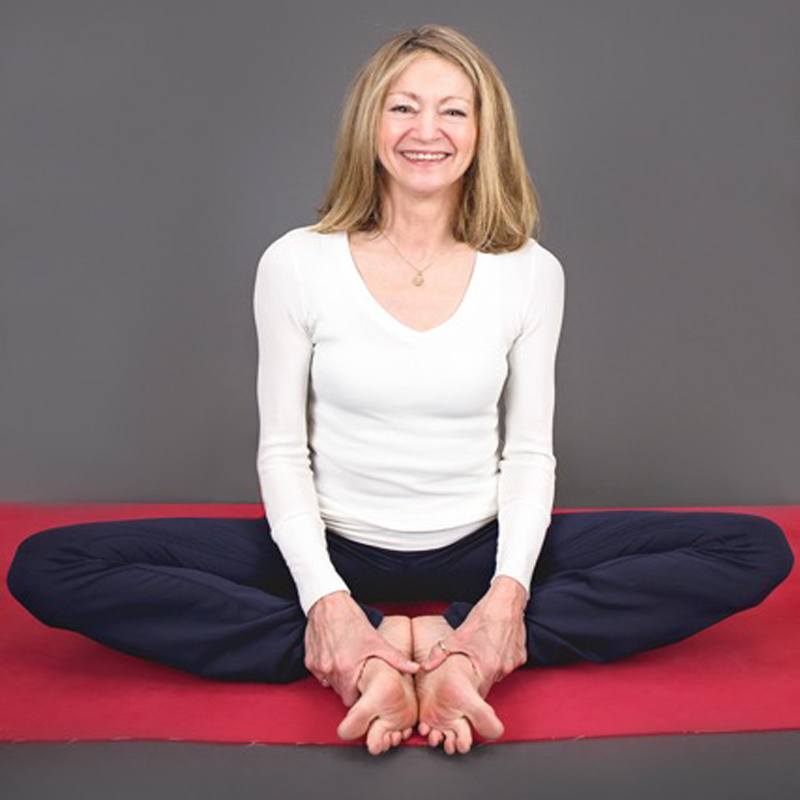 Yoga, Yoga Therapy and Ayurveda can be effective methods to reduce stress and anxiety and unlock pain and tension. They are ancient, rich sciences of self-exploration and self-development incorporating a broad range of practices and techniques that can be tailored to suit men and women of any age or experience level and can fit individual needs.
The physical postures of Yoga move the whole body — its muscles, ligaments and joints — through full ranges of motion. Combined with breath work, relaxation techniques and meditation, Yoga brings balance to the whole body. Anyone can "do" yoga, and everybody is a yoga body. You do not have to be flexible to get started!
Chronic stress can lead to a variety of health and emotional problems. According to the Mayo Clinic, Yoga can be an effective method to reduce stress and anxiety. Other health benefits of a regular Yoga practice include:
Lower blood pressure
Improved circulation
Back pain relief
Strength & flexibility
Improved balance & coordination
Better breathing
The gentle, systematic healing practices of Yoga Therapy can be effective for many specific health concerns such as scoliosis, back pain, arthritis, fibromyalgia, multiple sclerosis, cancer, surgery recovery, anxiety and emotional well-being, injuries, and range-of-motion issues.
Download a PDF of Stillwater Yoga Schedule 2019 – Healing Within
Yoga was originally taught one-on-one, teacher to student. Private Yoga & Yoga Therapy Sessions reflect this tradition and are an effective way to address individual needs and goals such as:
Beginners who want to learn the basics before attending a group class.
Adapting a practice for injuries or physical restrictions.
Developing a customized home practice.
Addressing specific health conditions.
Fitting into your schedule.
Developing a deeper understanding of specific postures and techniques.
Applying the principles of Ayurveda to your practice.
Cross training.
What Is Ayurveda?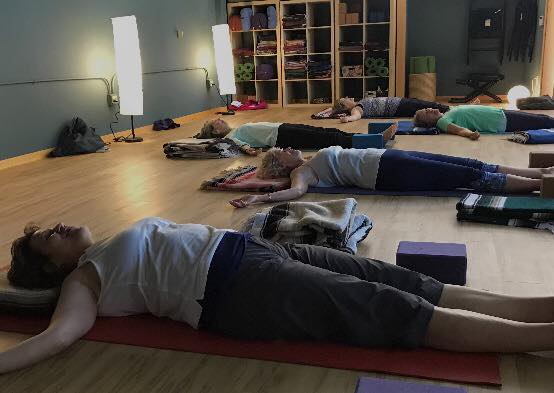 Ayurveda, also known as "knowledge of life," is a holistic system for living and self-healing in harmony with the principles of nature. It offers us tools to take ownership of our health through self-care routines, diet and lifestyle recommendations and individualized yoga practices.
For questions about any of our classes or to schedule small group or private sessions, contact Marilyn directly at 651-307-2776 or marilyn@marilyncalveryoga.com
Visit our Events and Workshops page for additional offerings
---
Testimonial
"Marilyn's yoga classes are carefully planned and progress towards a pinnacle/goal that yogi attendees realize we have been moving toward in our work during the hour. The classes for the week often have similar pinacles/goals, but are modified for the effort level (gentle flow vs continuing–levels 1, 2, 3). Marilyn offers a thoughtful, creative practice–participating is always a delight." ~ R. A.