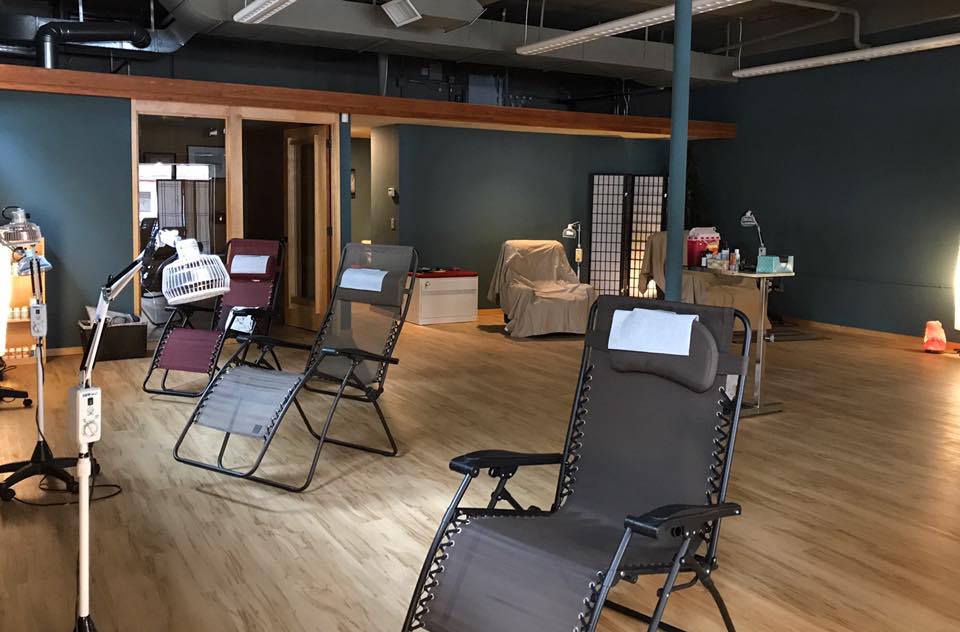 Acupuncture has been practiced in quiet group settings for thousands of years, and today it is referred to as community acupuncture. Patients sit comfortably in a reclined position with sleeves and pant legs rolled up, allowing for the treatment of almost any health condition. Scheduled appointments are preferred, however walk ins are welcome. Check our website for any last minute schedule changes.
The community acupuncture model started in Portland, OR in 2002. This movement toward affordable and accessible health care is rapidly growing throughout the country. Come join the movement!
Community acupuncture treatments are on a sliding fee scale (the initial intake is $30 – $50; follow up visits are $20 – $50). The purpose of the sliding fee scale is to separate the issue of money and health care. It allows patients to come in for treatment as often as needed to achieve and maintain good health.
Cash or checks made out to: Healing Within Acupuncture are accepted. Credit cards are welcome, however, in the spirit of providing high quality care in a financially sustainable environment, it is requested you choose another form of payment if you are able with community acupuncture. Receipts are available upon request to submit to your Health Spending or Flexible Spending Accounts.
We offer Community Acupuncture at both of our Stillwater and White Bear Lake studios. If you are ready to make your appointment, visit Book Now.
New patients, please check out our Frequently Asked Questions page.
If you are a new acupuncture patient, please find our Patient Intake Form here and bring it with you for your first appointment.