Tai Chi Yang Style River Bluff 12-Form w/David Teschler
Tuesdays, 7:15-8:30 p.m. | Stillwater Studio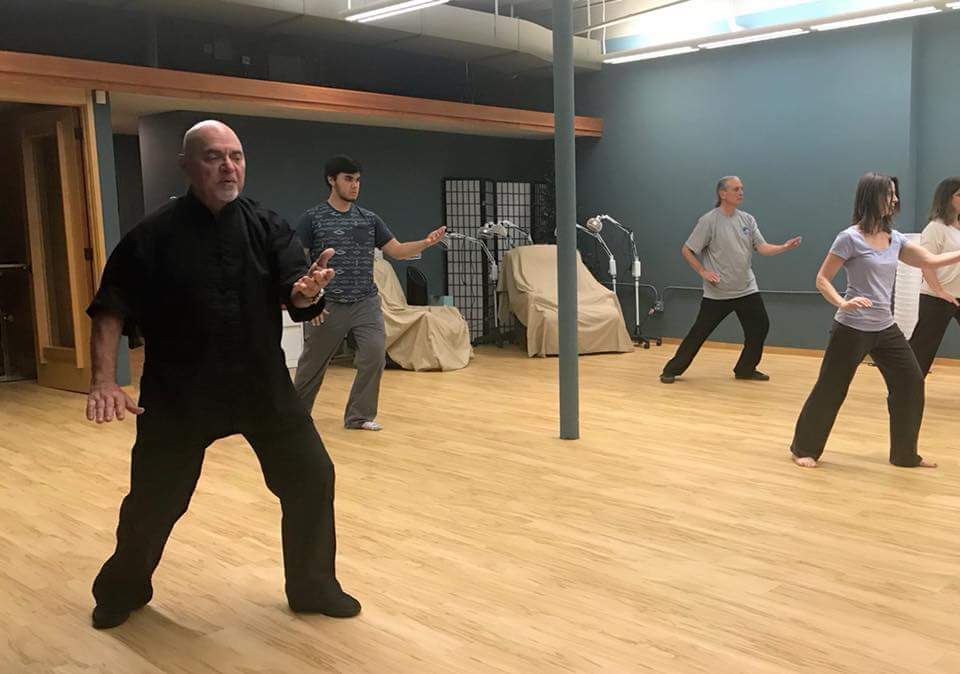 The Tuesday night Tai Chi class is currently taking a short break.  Tuesday evening, April 7th, Dr.  David Teschler  will start at the beginning of the Yang Style, River Bluff Form. 
Each class begins with traditional qi gong warm-up exercises. David will then slowly guide students through the Yang Style 12-Form. He will go deeper into the bases of tai chi principles, the tai chi stance, footwork, and breathwork. David incorporates martial arts applications in his class.
Dr. David Teschler is a 10th Degree Master Instructor in Tai Chi Chuan. He trained under Grand Master Chou Yuen-Li at the Institute of Physical Culture in Shanghai, Peoples Republic of China, and he is recognized by the Martial Arts Masters World Federation. Additionally, he is a Fifth Degree Black Belt in Kenpo Karate, a Third Degree Black Sash in Bok Mei Pai, and a Second Degree Black Belt in Southern Preying Mantis, Kung Fu.
Wear comfortable clothing you can move in. No outdoor footwear is permitted on the studio floor, so wear socks or bring indoor shoes.  
Stop by the studio to register. Online registration will open sood.