What is Yoga & Yoga Therapy?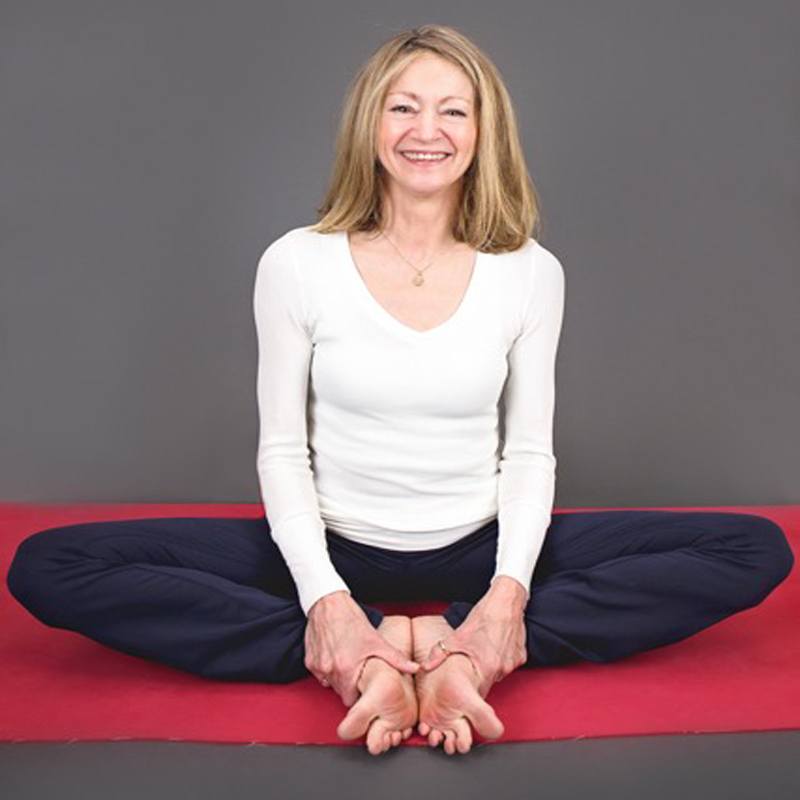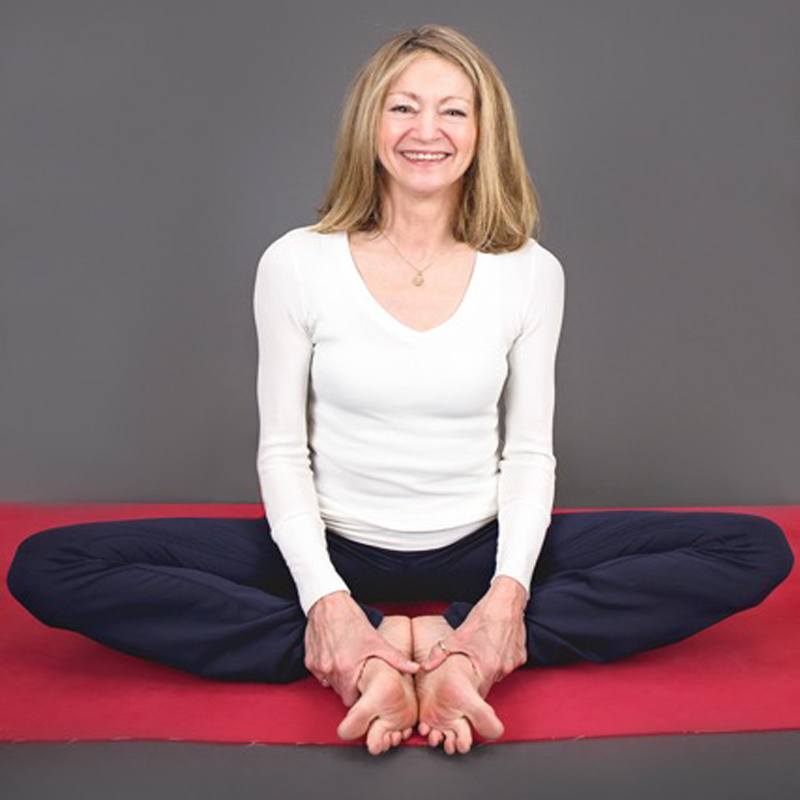 Yoga can be an effective method to reduce stress and anxiety and unlock pain and tension. The physical postures of Yoga move the whole body, its muscles, ligaments and joints through full ranges of motion. Combined with breath work, relaxation techniques and meditation, yoga brings balance to the whole body.
Chronic stress can lead to a variety of health and emotional problems. According to the Mayo Clinic, yoga can be an effective method to reduce stress and anxiety. Other health benefits of a regular yoga practice include:
Lower blood pressure
Improved circulation
Back pain relief
Strength & flexibility
Improved balance & coordination
Better breathing
Private sessions and Yoga Therapy can address specific needs such as:
Beginner's who want to learn the basics before attending a group class
Adaptations for injuries or physical restrictions
Addressing specific health conditions
Fitting into your schedule
Developing a personal home practice
Cross training/injury prevention
What Is Ayurveda?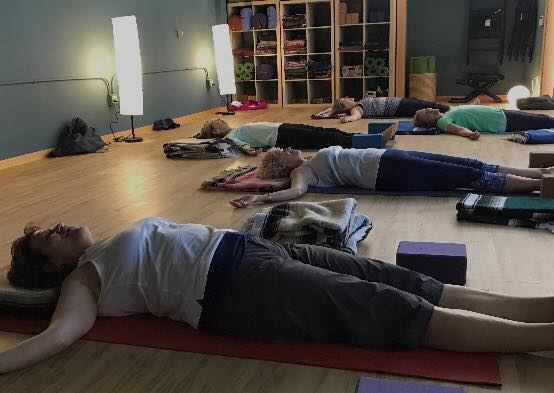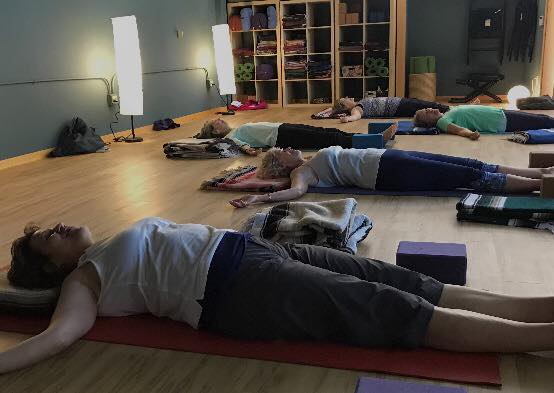 Ayurveda, also known as "knowledge of life" is an holistic system for living and self-healing in harmony with the principles of nature. It offers us tools to take ownership of our health through self-care routines, diet and lifestyle recommendations and individualized yoga practices.
Yoga, Yoga Therapy and Ayurveda are ancient, rich sciences of self-exploration and self-development that incorporate a broad range of practices and techniques which can be tailored to suit men and women of any age, experience level and individual needs. Anyone can "do" yoga and everybody is a yoga body. You do not have to be flexible or perform pretzel-like maneuvers.
We want you to have the best possible experience – ask us where to start.
Marilyn offers a variety of classes throughout the week at the Stillwater location.
Download a PDF of Current Schedule
Visit our Events and Workshops page for additional offerings
---
Weekly Schedule | Starting June 2017
Monday
Tuesday
Wednesday
Thursday
Friday
Saturday
---
Continuing – Level 2 – 75 mins
Continue to explore and build your practice. May include sun salutations, standing and seated postures, backbends and inversion work.
Continuing – Level 2/3 – 75 mins
Poses are linked in a more vigorous, flowing style. Includes variety of standing and seated postures, backbends, some arm balance work and inversions.
Gentle Flow – Levels 1-3 – 60 mins
Steadily build strength, flexibility and balance. Combines gentle flowing movements and longer holds.
Restorative – beginners/everyone – 75 mins
*Monthly class – last Tuesday of the month*
Longer held, fully supported postures allow for the deepest release of tension, stiffness and stress. Guided breathing and relaxation. Quiets the mind, calms the nervous system. Leave feeling rested, renewed and restored.
Yoga Nidra –  60 mins everyone (monthly class)
Also known as yogic sleep said to equal 4 hours of sleep.  Deep blissful guided relaxation.
 All classes may include breathing exercises (pranayama), relaxation and meditation.
Most classes are on going, you can join any time.  We love drop ins.
Questions? Call Marilyn Calver (651) 307 2776 or marilyn@marilyncalveryoga.com
Pricing 
Single Class Drop in $18
5 Class Punch Card $75
10 Class Punch Card $140
20 Class Punch Card $240
All Punch Cards Valid for 3 Months  
Private/Semi-Private/Yoga Therapy by Appointment                
New students: Please fill out the Yoga Registration & Release Form found on our Forms Page.