We offer a variety of unique events and workshops throughout the year in addition to our regular
Wellness Services
, including daily 
Yoga Classes
and weekly
Tai Chi Classes
. The events below change seasonally. You can register online for events and classes
here
.
---
Relax and Enjoy the Holidays Series
Monday, December 18th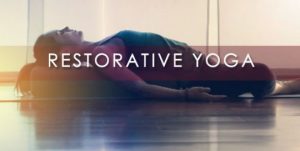 Restorative Yoga – Monday, Dec. 18th  6:00 – 7:15
This deeply nourishing practice refreshes the body and mind and will leave you feeling renewed and rejuvenated. Blankets and bolsters are used to support and create release, encouraging the body to relax, open and heal. Guided breath work further helps to quiet the mind and soothe the nervous system. All mats and props are provided – bring your own mat if you prefer.
No yoga experience necessary. Class is accessible for EVERY body and open to all ages. $18 for drop-ins. Wear comfortable clothing. For questions contact Marilyn Calver at (651) 307 2776. To hold your spot, stop in or  register here online.
Tai Chi Yang Style River Bluff 12-Form
Tuesdays, January 9th – February 27th  7:15-8:30pm
Instructor: Dr David Teschler
This is an 8-wk class that runs Tuesday evenings 7:15 – 8:30 pm, January 9th to February 27th.
Each class will begin with traditional qi gong warm up exercises. Instructor, Dr. David Teschler will then guide you through the Yang Style 12-Form. He will go deeper into the bases of tai chi principles, the tai chi stance, footwork, and breathwork. Wear comfortable clothing and socks. For all levels, no experience necessary.
Dr. David Teschler is a lecturer, author, consultant, and coach. He works with elite athletes, executives, community leaders, and universities. He holds a PhD in Sports Medicine Counseling, a Master of Divinity in Buddhist Studies, and a Bachelors degree in Liberal Arts. He is a Board Certified Sports Psychologist, and a Member of both the American College of Sports Medicine (ACSM), and the National Institutes of Sport (NIS).
David is a 10th Degree Master Instructor in Tai Chi Chuan; trained under Grand Master, Chou Yuen-Li at the Institute of Physical Culture in Shanghai, Peoples Republic of China, and recognized by the Martial Arts Masters World Federation. Additionally, he is a Fifth Degree Black Belt in Kenpo Karate, a Third Degree Black Sash in Bok Mei Pai, and a Second Degree Black Belt in Southern Preying Mantis, Kung Fu.
David is also an Ordained Buddhist Priest in the Zen tradition of meditation practice. He teaches meditation, and guides practice at the Zen Bridge Community in Stillwater Minnesota.
$100 for the 8-wk class. To sign up, stop by our studio or register online.
Restorative Yoga +Acupuncture
Thursday, January 18th    6:00 – 7:30 pm
Marilyn leads a restorative class that ends with a fully supported, extended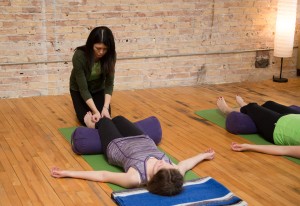 savasana.  In this fully relaxed state, your body's ability to repair is at its peak, making savasana a great time to receive acupuncture. Aimee will come around to place a few needles to address your specific health issues while you blissfully rest on your yoga mat.
Feel the combined healing power of these two modalities together.
No experience necessary, perfect for beginners or seasoned yogis. Wear comfortable clothing.  Yoga mats are provided but feel free to bring your own. $30.00. Space is limited.  Register online here.
 Intro to Tai Chi Yang Style, 24-Form with Aimee
Saturdays,  starting February 3, 2018    10:00 – 11:00 am
This is a 10-wk class, each one slowly builds on the previous class to learn the entire Yang Style , short form.   Aimee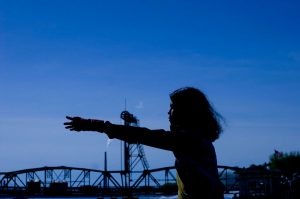 focuses on low impact movements for the whole body. This practice will help you maintain range of motion, improve circulation and balance.  At the end of the 10-wks you will have the 24 form memorized and can continue to refine your practice by joining us in Lowell Park, Saturday mornings during the summer months for Tai Chi by the River.
$120 for 10-wks.  To register, stop by our studio or register online.  $15 per class for drop ins, payable at time of class.