Aimee offers acupuncture and teaches tai chi.   Andy offers individual acupuncture.  Holly offers Biodynamic Craniosacral Therapy. Marilyn offers individual or small group yoga and meditation. Paul teaches tai chi.
Aimee Van Ostrand, MS O.M., L.Ac.   Acupuncture and Tai Chi Instructor

Aimee is originally from The Philippines. She received her Bachelor of Science degree from Iowa State University in Ames, IA and her Master's degree in Oriental Medicine from American Academy of Acupuncture and Oriental Medicine (AAAOM) in Roseville, MN.  She is an NCCAOM Board Certified Practitioner, licensed by both the Minnesota Board of Medical Practice and the Wisconsin Department of Safety and Professional Services.  She practiced at Roseville Acupuncture and Massage and at HealthEast Community Acupuncture at City Passport in Downtown St Paul before opening Healing Within – Acupuncture and Nutrition, LLC.
Aimee loves the city of Stillwater and is proud to be the first and only community acupuncture clinic in the valley.  She also sees patients in White Bear Lake at Drishti Yoga Studio.
Aimee's current projects include collaborating with Compass Center for Healing to offer free or low cost community acupuncture to active military and veterans. Coupled with yoga and meditation classes, the goal is to develop a comprehensive alternative health care program and improve access to services for PTSD, addiction and stress.
Aimee teaches the Yang Style, short form in a beginners Tai Chi class at the Stillwater clinic and at the White Bear Art Center. In her spare time she enjoys practicing yoga and is passionate about nutrition and organic whole foods.
On any beautiful day, you'll find Aimee riding her bike. She rode her fifth MS150, the bike ride from Duluth to the Twin Cities to raise money for the Multiple Sclerosis Society. Aimee began riding the MS150 in honor of her patients at the AAAOM Multiple Sclerosis Clinic, which she led as an acupuncture student intern. Aimee also coordinates the MS150 Acupuncture Tent at the half way rest stop in Hinckley. She and her team of Twin Cities acupuncturists provide free treatmnts to well over 200 riders!
Aimee shares her thoughts and ramblings on biking, acupuncture, nutrition and natural health on her personal Facebook page.  Follow her public Facebook posts here.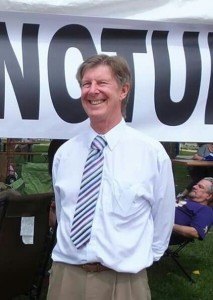 Andy Lininger, L.Ac.                                Acupuncture
Andy is an NCCAOM Board Certified Practitioner, licensed by both the Minnesota Board of Medical Practice and the Wisconsin Department of Safety and Professional Services. Andy also sees patients at the Woodbury Natural Care Center and the American Academy of Acupuncture and Oriental Medicine Clinic. He provides individual acupuncture treatments in Stillwater.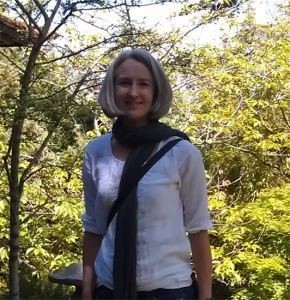 Dr. Holly A. Walsh DC, RCST   Biodynamic Craniosacral Therapy
Holly is a Chiropractor, Biodynamic Craniosacral Therapist, health and gardening enthusiast, and yoga teacher.
Holly is a graduate of Northwestern College of Chiropractic.  She has been studying and practicing wholistic healing for 26 years and brings a depth of knowledge and compassion to her work.  She has studied a wide variety of wholistic health care systems.  In 2001, she completed a 700 hour professional training in Craniosacral Biodynamics and is a registered Craniosacral Therapist with the Craniosacral Therapy Association of North America.  She has completed professional trainings in Polarity Therapy, an energy based healing system developed by Randolph Stone D.C., D.O. as well as Hakomi Therapy, a form of body-centered psychotherapy.
Holly is committed to serve others in their pursuit of health and well being by utilizing the gentle methods of Biodynamic Craniosacral Therapy to assist and facilitate the healing process within each person.  She is also an experienced health coach, and has helped many people make lifestyle changes to improve their health.
She lives in rural Wisconsin and spends her time enjoying the great outdoors, gardening, hiking, biking, cross country skiing, and painting, and is a long time practitioner of yoga and meditation.
For questions, or to schedule a Craniosacral Therapy session, contact Holly directly at 612-558-4646 or dr.hollywalsh@gmail.com.
Marilyn Calver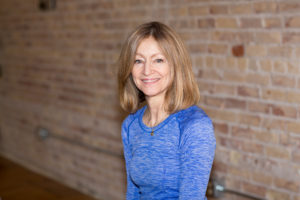 Yoga and Meditation                                                  
Marilyn has been teaching yoga, yoga therapy and meditation for 16 years. She has extensive training and experience in Hatha Yoga, Yoga Therapy, Restorative Yoga, meditation and Ayurveda. A firm believer in the therapeutic and transformative power of these time honored traditions, she especially enjoys helping individuals dealing with stress, chronic back pain, cancer, injury rehabilitation, MS, arthritis and other life changing health concerns.
Marilyn is the Yoga Director at Compass Center for Healing and sits on the board of the nonprofit arm of The Compass Center.  Marilyn and Aimee have been collaborating for some time with the monthly Yoga + Acupuncture Workshops.  Marilyn offers small group or individual yoga/meditation sessions at Healing Within. For questions or to schedule with Marilyn, contact her directly at 651-307-2776 or marilyn@marilyncalveryoga.com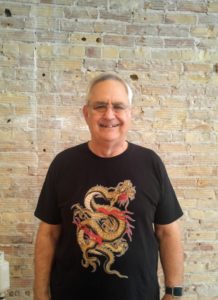 Paul Ryberg                                                        Tai Chi Instructor
Paul Ryberg has been studying tai chi for ten years, and teaching tai chi for the last five years. He teaches at the Woodbury and Hudson YMCAs, and at the Lake Elmo Public Library.  He is a certified instructor in Tai Chi for Health (Sun 21 and Sun 41) and TJQMMB (Tai Ji Quan Movement for Better Balance).
Paul offers a lower impact tai chi class on Saturday mornings from 10:30 to 11:30.  This class is an on-going class and everyone is welcome.